Alatas Service
Field Service, Workshop Repairs
Location
Dubai Maritime City, UAE
Equipment Type
Ram Luffing Deck Crane
Cranes
Hydralift MCVC-1800-20-18
Liebherr CBS-45/26/5/30
Alatas Middle East Ship Engineering Services conducted offshore crane maintenance scopes during a client's jack-up barge maintenance period in Dubai Maritime City before mobilising offshore around Qatar.
In addition to the hydraulic cylinder replacement for these offshore cranes from Hydralift and Liebherr, Alatas Middle East looked into electrical problems and replaced hoses on the Hydralift crane. Additionally, the team looked at issues with the Liebherr crane's MIPEG operating system.
Full Work Scope
Replacement of Liebherr crane luffing cylinder due to leakage
Carry out a six-monthly PMRs on both the barges offshore cranes
Investigate and rectify electrical problems on the Hydralift crane
Replacement of 51 hydraulic hoses on the Hydralift crane
Investigate and solve MIPEG problems on the Liebherr crane and perform full calibration.
If you require assistance with your cranes anything else, please Contact Us and we will reply within 24 hrs.
Hydraulic Cylinder Replacement for Offshore Crane GALLERY
1. Liebherr Crane cylinder replacement and overhaul at Alatas Workshop in Dubai Maritime City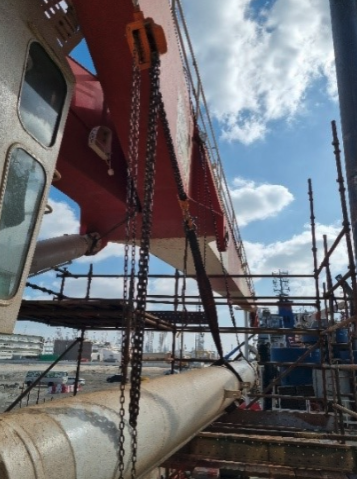 2. Hydralift crane electrical fault finding and rectification
3. MIPEG Fault finding and rectification + Cable replacement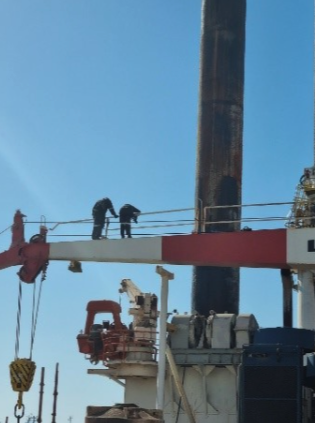 4. Hydralift hydraulic hose supply and replacement