Rubber Tyred Gantry Cranes (RTG)
We provide a full range of services for Rubber Tyred Gantry cranes from comprehensive service management agreements to adhoc crane repairs and component refurbishment.
Rubber Tyred Gantry Cranes (RTG)
Take a look at what specific services for Rubber Tyre Gantry cranes in the Ports & Shipyards industries.
Crane upgrading and modernisation
We upgrade PLCs for Rubber Tyred Gantry Cranes where existing systems have design issues or have become obsolete.
We provide pre-dry dock equipment assessments, general health checks or intrusive inspections and engineering studies to ensure safe operation of your assets.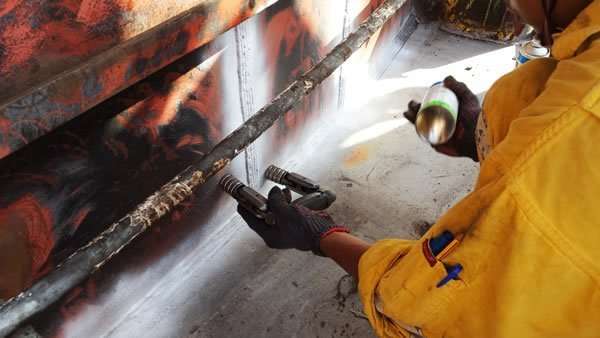 Multi-disciplined engineers can swap out crane components on vessels or in our workshops.
We undertake major refurbishment projects.

For jobs large or small, we work to the highest standards, within budget and ensure minimal downtime to operations.
We are aligned to all relevant IACS, IMO and government requirements for recertification of cranes and mechanical handling equipment.

By storing testing equipment in all of our global service stations, we can supply any load testing requests.
We have established supply chain networks in all major regions with highly skilled design and engineering teams to deliver replacement parts even when specific equipment becomes obsolete.
We have proven track records in delivering quality repairs back to original manufacturers requirements along with highly detailed and comprehensive reporting packages.
Ports & Shipyards – Serviced Equipment – Rubber Tyred Gantry Cranes
Please fill out this form with your contact information and details of your inquiry.
We'll get back to you within one working day.