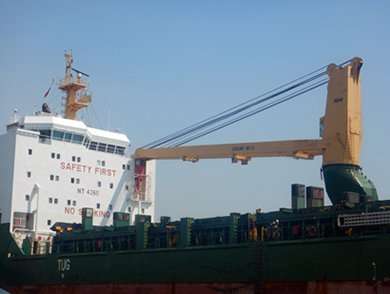 Established supply chain networks in all major regions with highly skilled design and engineering teams deliver replacement parts even when specific equipment becomes obsolete.
Alatas supplies the same original or identical parts as the crane's manufacturer, but we can save you money by sourcing quality alternative parts which we quote alongside original parts.
We supply parts for various brands of Japanese, Korean and Chinese crane.
With Service Stations across Asia, we can provide parts across the region at a reasonable price with minimal downtime to your operations.
Electrical and Electronic Parts
We source components for specific electrical equipment. 
We stock various hydraulic components and offer service exchange programs (e.g. Core Exchange) on larger components such as pumps, motors, cylinders.
Merchant Shipping – Services – Parts Supply
Every year we carry out thousands of services attendances on multiple brands and equipment.
With 30 years of experience, we have acquired a wide range of expertise with marine cranes and deck machinery with the added benefits of being an independent service provider – and not a manufacturer.
Find out more about the types of equipment we are servicing by visiting one of the pages below.
Alatas provides services worldwide. 
Please fill out this form with your contact information and details of your inquiry.
We'll get back to you within one working day.