Merchant Shipping services. Worldwide.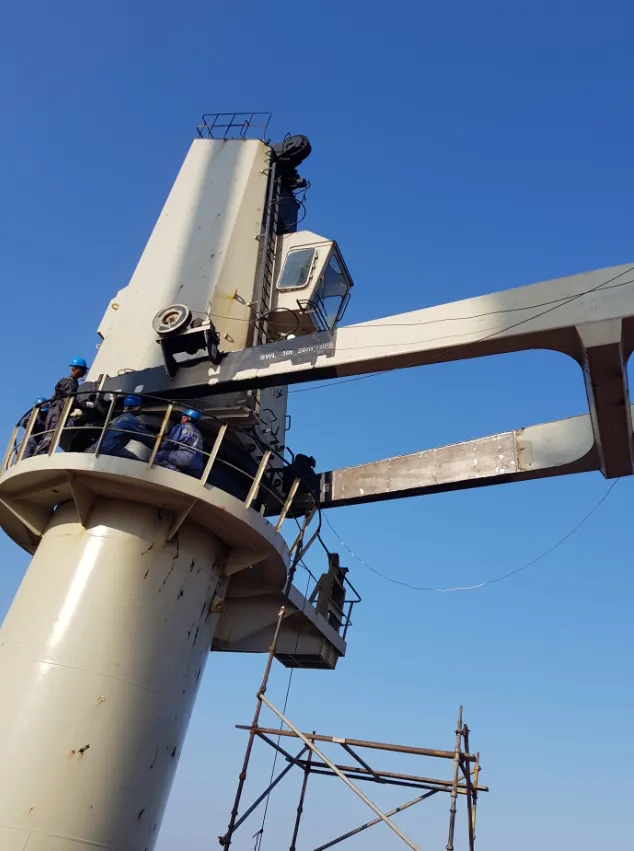 Alatas has a global network of experienced personnel to serve ship owners, ship managers and ship operators.
Our knowledge of cranes and deck equipment combined with our strategic locations around the world enable us to take care of your entire fleet.
Merchant Shipping At a glance
We repair, service and supply spare parts for cranes aboard vessels as well as selling new and second-hand cranes to operators of:
We also repair, service and supply grabs, watertight ramps and hatches, winches and windlasses and RoRo ramps.
Our Merchant Shipping Services
We deliver technically competent and economical crane support solutions.
By using the best technology available, our network of crane professionals keeps your cranes and machinery in operation for longer.
Every year we carry out thousands of service attendances on multiple brands and equipment.
With 30 years of experience, we have acquired a wide range of expertise with marine cranes and deck machinery with the added benefit of being an independent service provider – and not a manufacturer.
Find out more about the types of equipment we are servicing by visiting one of the pages below.
Alatas provides services worldwide.
Please fill out this form with your contact information and details of your inquiry.
We'll get back to you within one working day.