Company News
We are excited to announce our new deck machinery partnership with Dalian Shipyard Tools Industry Company (DSTIC).
DSTIC is a qualified manufacturer of deck machinery and manufactures anchor winches, mooring winches, towing winches and other bespoke equipment to serve Marine and Offshore sectors. Approved by all major classifications, the company produces deck machinery under its name but it is also the OEM for other major global brands.
MacGREGOR
MacGREGOR PUSNES
MacGREGOR HATLAPA
RAUMA
ULSTEIN
Rolls-Royce
Plimsoll
TTS-KOCKS
Aker Pusnes
Aker Solution
SAS
MEP
The range of products below are manufactured by DSTIC and supplied to Merchant Ships and Offshore Vessels.
Anchor Handling Winches
Anchor & Mooring Winches
Mooring Winches
Towing Winches &
Anchor Handling Towing Winches
Windlass
Tugger Winches
Storage Winches
Capstans
Shark Jaw & Towing Pin
Chain Stopper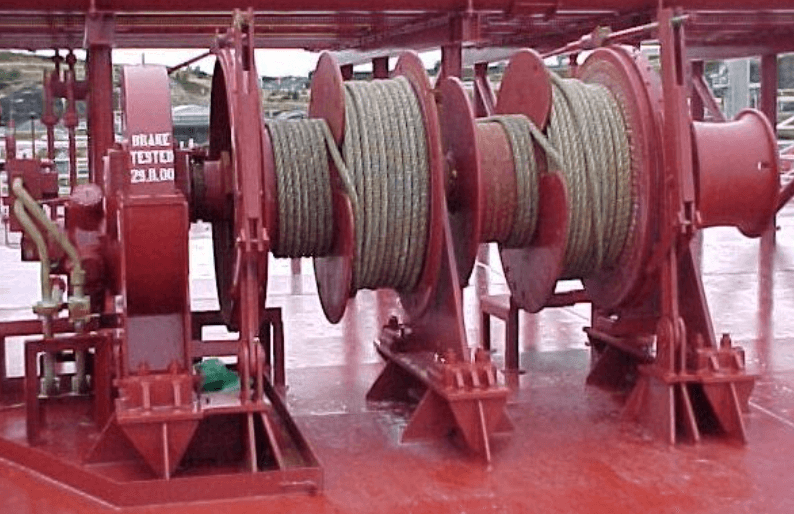 What this DSTIC Deck Machinery Partnership means
As partners of DSTIC, we are now authorised to arrange sales of their deck machinery for new shipbuilding and offshore projects. We will also provide global warranty, after-sales service and spare parts supply from our 16 service locations to new and existing customers worldwide.
In addition to facilitating the sale of their new deck machinery and spare parts, we will add DSTIC to our already long list of deck machinery brands of which we stock spare components. Through our global service network, we will support promote DSTIC in Southeast Asia, the Middle East, Europe, America.
Unbeatable worldwide Service
There is a worldwide need for alternative makers of deck machinery, which is a huge, untapped potential in the market. As the OEM of MacGregor and as the number 1 deck machinery manufacturer in China, DSTIC has both the quality and capability to meet this demand for offshore and merchant shipping industries.
However, DSTIC lacks an established foothold and international presence to push their high-end deck machinery, which is where Alatas come in. We bring over 30 years of experience, industry knowledge, and client contacts on top of our marketing skills and multi-lingual staff to provide unbeatable, personable customer support.
We look forward to working with DSTIC to become the primary deck machinery solution provider worldwide. From the sale of new machinery to spare part packages, we are already sharing our collaboration with shipbuilders and shipyards to ship managers and offshore customers, including CMA CGM, Maersk, BSM, MSC, GenPro, V.Ships, Anglo Eastern, as well as the majority of leading Offshore Customers.
Please get in touch with us or download DSTIC's brochure if you want to find out more.